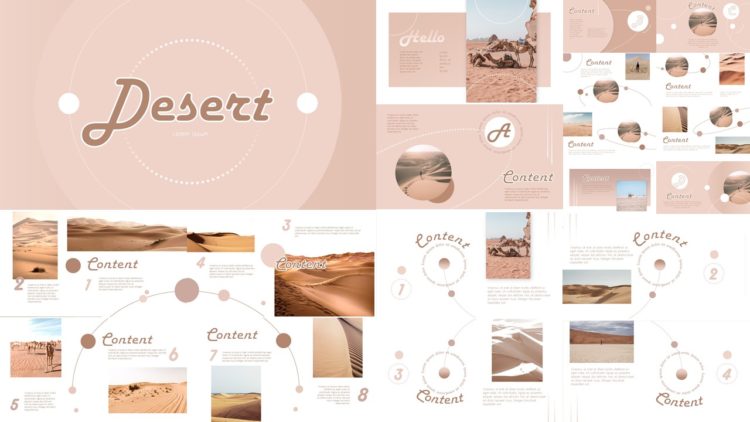 Desert PowerPoint Template
About Free Desert PowerPoint Template
The most beautiful place that most of people have forgotten is a desert. Do you know that deserts are beautiful places where are full with warmth and sunlight.
With the simply brown design Desert PowerPoint template, you can bring the audience to the brilliantly warm place to calm the audience's mind. You can impress the audience with beautiful desert pictures. All kind of presentation are perfect because of the simple style of the desert PowerPoint template.
Be prepared to gear up your presentation with 20 original slide presentations which can be decorated as you need. Heat up your presentation with the Desert PowerPoint presentation template.
Beauty – Simple – Warmth, they are all concepts of perfection.
Feature of this PowerPoint Template:
Fully and easily editable (shape color, size, and text)
Drag and drop image placeholder
This template has a color theme and will automatically apply when copied and pasted
The aspect ration of 16:9
20 unique slides
This file already have imbedded fonts
This file haven't imbedded fonts
Conditions:
Personal and education use.
Not allow for commercial use.
Not allow for (re)sell, (re)distribute.