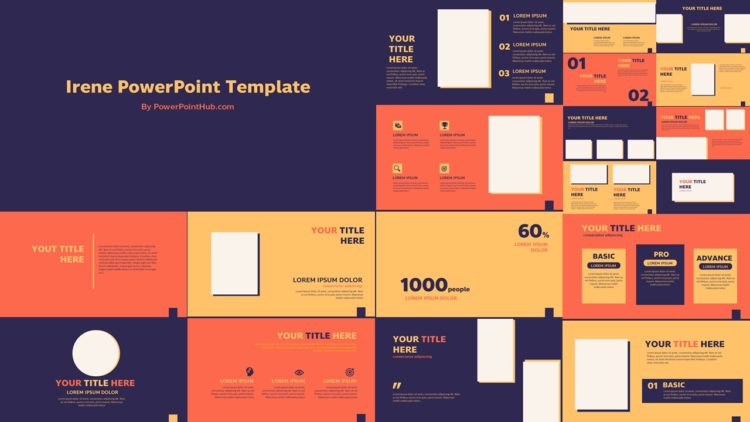 Irene PowerPoint Template
Irene PowerPoint Template – This unbelievably pixel PowerPoint template can create the best presentation with its plain style. There are a lot of useful tools like a picture frame or listing patterns waiting for you to fill up the information.
You can bring back 8-bit manner back to life with the Irene PowerPoint template to stun your audience. With 20 pastel original slide presentations which you are free to edit, your audience will be enticingly trapped in your presentation.
If you want to astonish your audience, let the Irene PowerPoint template do its job for you. Its shapes and style are stunning when displaying on the screen. So, release your imagination glide with this dark 8-bit PowerPoint template
Feature of this PowerPoint Template:
Fully and easily editable (shape color, size, and text)
Drag and drop image placeholder
This template has a color theme and will automatically apply when copied and pasted
The aspect ration of 16:9
20 unique slides
This file already have imbedded fonts
If you have any question or problem please fill free to contact us at Facebook fanpage
Conditions:
Personal and education use.
Not allow for commercial use.
Not allow for (re)sell, (re)distribute.