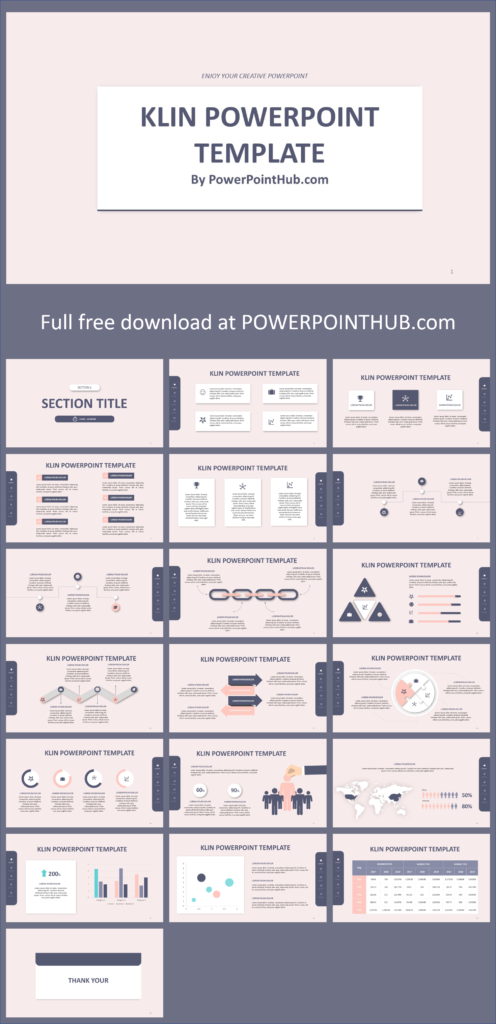 Are you looking for a light theme template? The answer is the Klin PowerPoint template. The template's design is light color to be the best backgrounds in presentation.
With light color theme, the presentation will look simple but effective. After using the template, you can adjust all the shapes and text boxes to match with your data. You can use all 20 original slides as you need. The elements are all simple so you can adjust them with ease.
This cool template is suitable for all kind of work. You can use it to present whether educational or business areas. Your boss or your lecturer will be stunned.
Do you want the audience to applaud? Use this Klin PowerPoint presentation template. You will not regret it.
Feature of this PowerPoint Template:
Fully and easily editable (shape color, size, and text)
Drag and drop image placeholder
This template has a color theme and will automatically apply when copied and pasted
The aspect ration of 16:9
20 unique slides
This file haven't imbedded fonts
If you have any question or problem please fill free to contact us at Facebook fanpage
Conditions:
Personal and education use.
Not allow for commercial use.
Not allow for (re)sell, (re)distribute.