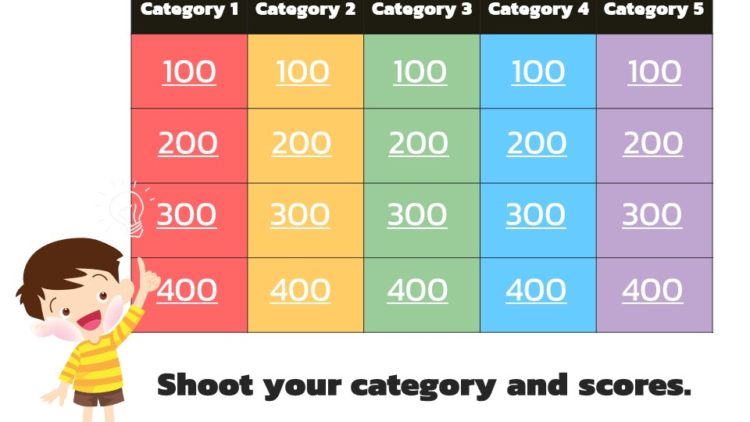 This is a interactive PowerPoint template that you can play game like the Jeopardy TV gams show.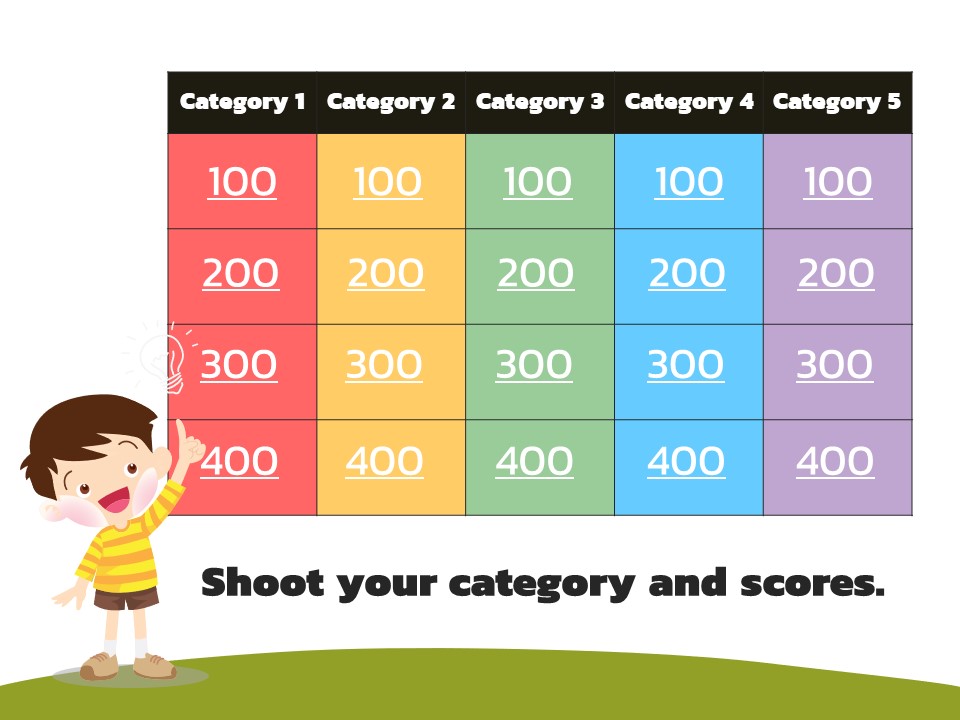 This Jeopary presentation template features:
Fully and easily editable (shape color, size, and text)
The aspect ration of 4:3
A design that cute style for kids.
24 slides
If you have any question or problem please fill free to contact us at Facebook fanpage
Conditions:
Personal and education use.
Not allow for commercial use.
Not allow for (re)sell, (re)distribute.