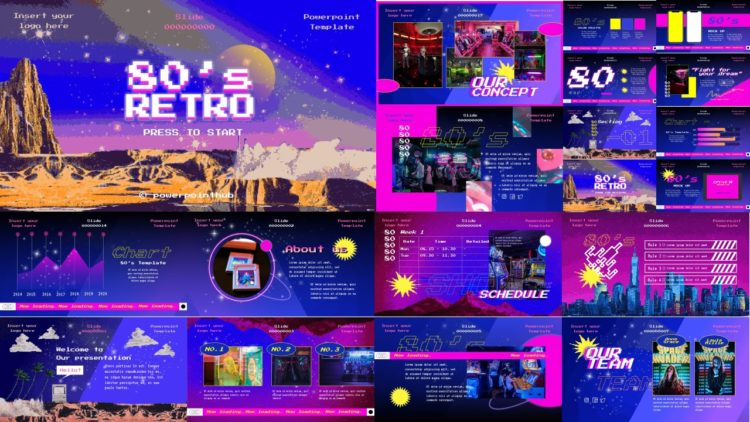 Do you know time travel can be real with this 80' s Retro PowerPoint template? Reverse the time with this Retro style template to expand the audience's imagination. If you are the one who love playing game, press start and use this template to design your presentation.
All designs in the template are systematically rearranged to be easily adjusted with 20 primary original slide presentation to show the audience the old memories in the past.
Caught the audience's attention with 80' s Retro PowerPoint presentation template and guide them in the 80's world to show the audience how the world in the past look like? Don't lose a chance to be back in the past with the 80's Retro template.
Feature of this PowerPoint Template:
Fully and easily editable (shape color, size, and text)
Drag and drop image placeholder
This template has a color theme and will automatically apply when copied and pasted
The aspect ration of 16:9
20 unique slides
This file already have imbedded fonts
If you have any question or problem please fill free to contact us at Facebook fanpage
Conditions:
Personal and education use.
Not allow for commercial use.
Not allow for (re)sell, (re)distribute.