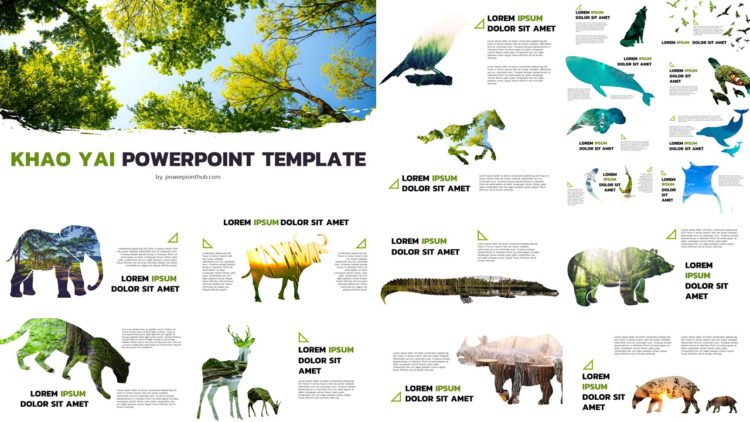 About This PowerPoint Template
Have you ever imagine if you can put animals on your presentation slides before? This Khao Yai powerpoint template can make it become true.
All kinds of animal you love will make your presentation slides more interesting and you can freely set the position of each animal. There are also 20 animated original slide presentations prepared specially for you to edit and all information are easily organized on these slides.
This living life PowerPoint template is compatible with all kind of works so you will be sorry if you ignore the Khao Yai Nature Powerpoint template.
Do not hesitate to choose this incredible template to amaze your audience.
Feature of this PowerPoint Template:
Fully and easily editable (shape color, size, and text)
Drag and drop image placeholder
This template has a color theme and will automatically apply when copied and pasted
The aspect ration of 16:9
20 unique slides
This file already have imbedded fonts
If you have any question or problem please fill free to contact us at Facebook fanpage
Conditions:
Personal and education use.
Not allow for commercial use.
Not allow for (re)sell, (re)distribute.